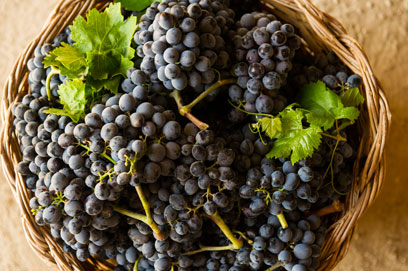 GIO MARTORANA
Antonio Rallo, President of Sicilia DOC
Meet the Grapes
The Sicilia DOC is the first organization in the history of Sicily that has been created to promote and preserve the island's indigenous grape varieties, share the island's wine story with consumers, and safeguard the reputation of the Sicily brand.
By focusing on improving established quality standards—including lower maximum yields in the vineyards and preserving the island's historic growing areas—the Sicilia DOC aims to assist in the continuation of Sicily's complex wine heritage while promoting the region as a whole.
Comprising small and large wineries, the Sicilia DOC is dedicated to producing extraordinary white and red Sicilian wines that have a deep connection to their territory of origin. A wine with the Sicilia DOC designation guarantees quality and a profound respect for the ancient traditions of winemaking on the island. Only Sicily's best wines carry the Sicilia DOC.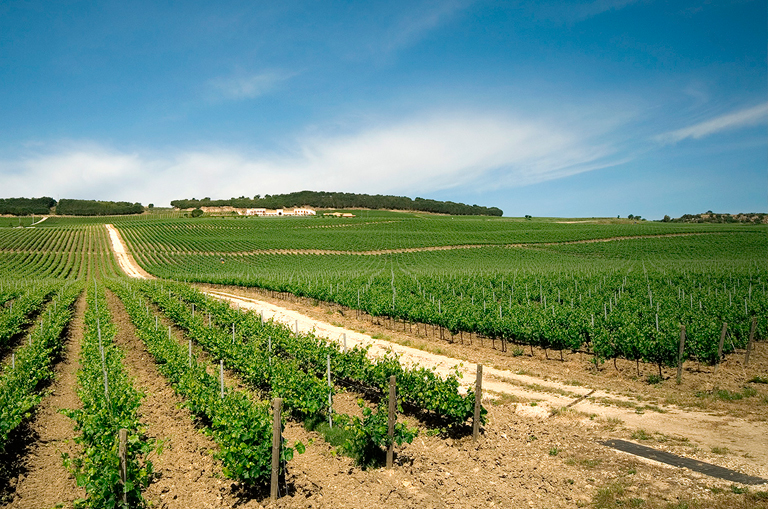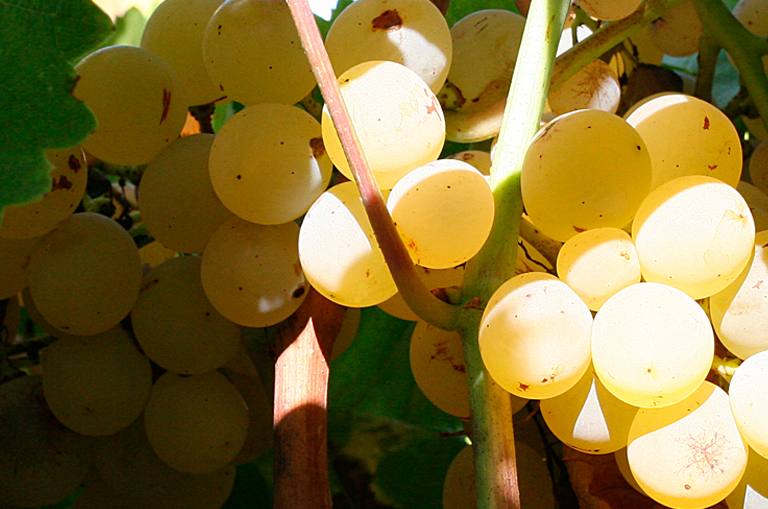 Distinctive Styles of Sicily: Explore
GRILLO—Pronunciation: gree-lo
Description: Grillo is a traditional Sicilian grape whose modern potential has been recognized by the island's young generation of winemakers, who are bottling it in styles ranging from bright and savory to structured and mature. Grillo is one of the best-known Sicilian grapes.
Alone or blended with Chardonnay or the local Catarratto grape, elegant, aromatic Grillo wines make lovely aperitifs and also refresh the palate with a variety of cuisines. The dishes and ingredients of the healthful and delicious Mediterranean diet—influenced by the Greeks, Romans, Arabs, Spanish and French—are especially suited for the lighter meals of the summer season, and Grillo is specially suited to grilled foods, enjoyed al fresco.
When Grillo grapes are gently pressed and the juice is fermented at cold temperatures, the finished wines smell like fresh-cut grass and grapefruit, and they have a streak of acidity that makes them the perfect aperitivo. When served well-chilled on a warm summer day, alone or with grilled shrimp, salmon sashimi or a fresh cucumber-fennel salad, Grillo is the ideal starter.
Winemakers who vinify Grillo using lees contact create deeper, fuller-bodied expressions of the grape, with aromas and flavors that resemble ripe citrus and spice. This style of Grillo holds up to seafood pastas, roasted fowl and even baked casseroles.
The hallmark dish most often paired with Grillo is grilled swordfish. When complemented with a glass of Grillo, swordfish—grilled to medium and served with a simple, briny, herbal relish of capers, olives, almonds, herbs, peppers and olive oil—effortlessly transports your dining experience to the island of Sicily.
You'll see Grillo popping up on wine lists, retail shelves and picnic tables everywhere this summer as Americans discover this versatile white. Chill a bottle or two and pair with this easy-to-prepare recipe to catch the Grillo wave.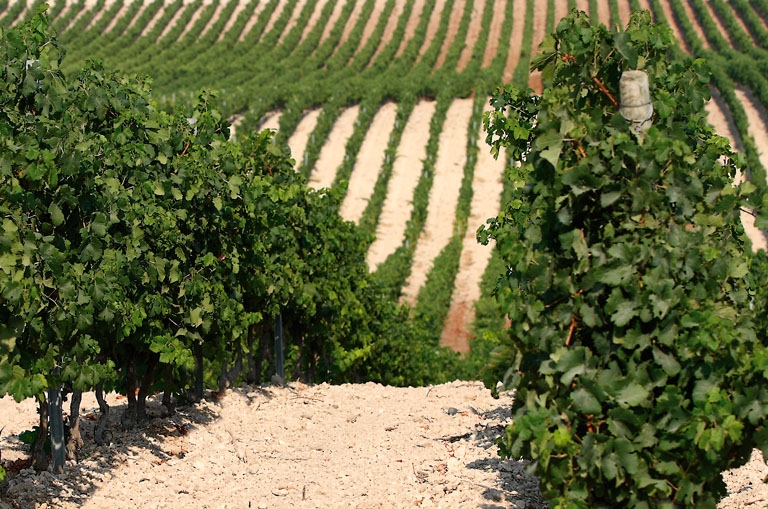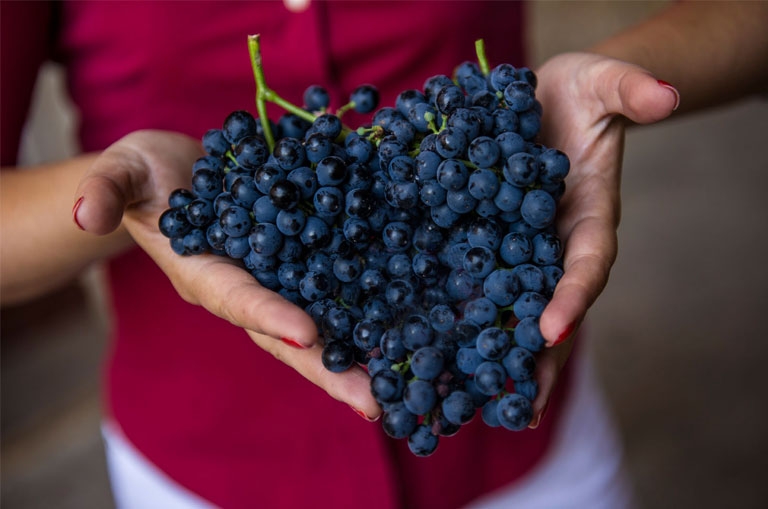 GIO MARTORANA
Nero D'Avola
NERO D'AVOLA—Pronunciation: nay-ro ' deh ' ah-voh-lah
Description:—Royal ruby, with aromas of red flowers, strawberry, sour cherry, to more structured wines with aromas of ripe cherry, rose, sweet spices, licorice and cocoa, a structured, full body, healthy acidity and tannins. Pairings: charcuterie and antipasti dishes, grilled swordfish, grilled and roasted meats, medium-aged cheeses and mushroom risotto.
For centuries, Sicily has been a benchmark of quality for the global wine market, and the indigenous grape Nero d'Avola, in particular, is an icon of Sicilian oenology. Today, the "little black grape" has been uplifted even further by a new generation of winemakers who are winning accolades for the wines' elegance and drinkability. Along with Grillo, Nero D'Avola is a popular Sicilian grape.
Modern bottlings showcase Nero d'Avola as one of the Mediterranean's most regal red wines, balancing freshness with the capacity to evolve over time. Sicily's range of microclimates translates into very different aromatic properties for the same grape varieties grown just a few kilometers from each other, and Nero d'Avola's adaptability to these unique geological variations—especially when the vines are grown in the traditional albarello (small tree) style—makes the grape one of the island's most versatile.
In general, the wines are rich in red fruit aromas, particularly strawberry and sour cherry. Expect pleasant tannins and marked acidity for the wines produced on hilly, limestone-rich terrain. Grown on clay and deep soils, Nero d'Avola will be more intense, with aromas of ripe cherry, rose, sweet spices, licorice and cocoa and a background of silky tannins. As a single-variety wine or as a blender for Frappato or international varieties, Nero d'Avola expresses the territory in which it is grown.
Experiments in Sicilian wineries have shown that a judicious use of oak during aging adds depth to Nero d'Avola wines. By varying the percentages of new and used small oak barriques, finished wines of Nero d'Avola present more complex aromas and flavors, softer tannins and integrated fruit flavors. Nero d'Avola performs well as an aperitivo wine or as an accompaniment to main courses and even desserts.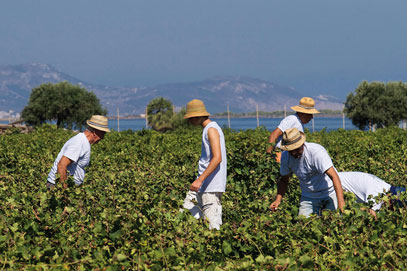 Trends: Beyond The Classic Grapes
While wine producers around the world search for opportunities to distinguish their wines from others, a galvanized Sicilian wine movement is harvesting the fruits of its past. The ancient indigenous vines of the island are creating versatile and flavorful wines that are drawing wine lovers and wine professionals to Sicily's shores.
After years of research with international varieties, Sicilian researchers and winemakers recognize that while noble varieties such as Chardonnay and Cabernet Sauvignon create charming wines, the island's native grape varieties shine a little more brightly in the Mediterranean landscape.
It is easy to fall in-love with Sicily's wines. Grillo and Nero d'Avola are enchanting. And now other exciting grape varieties are emerging from the edges of Sicily's wine mosaic. Throughout Sicily, new plantings of ancient varieties such as Catarratto and Inzolia for white wines and Frappato for red wines now outnumber plantings of international grapes.
The wines and blends from Grillo, Inzolia, Catarratto, Frappato and Nero d'Avola are introducing exciting flavors to a receptive audience and extending Sicily's wine mosaic far beyond the boundaries of predictable international varieties. This makes Sicily one of the most unique regions for Italian red and white wines.
For consumers, sommeliers and chefs alike, today's Sicilian wines are stepping into the spotlight.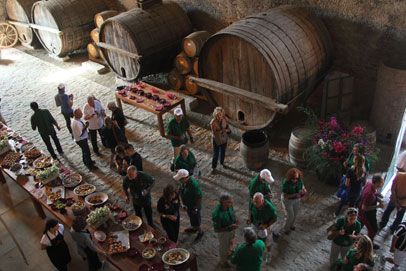 Tasting Notes: White Wines
CATARRATTO

Yellow with hints of green, with a delicate bouquet of white flowers, aromas of ripe citrus, melon and herbal flavors, a full body and a healthy acidity. Pairings: marinated antipasti dishes and various preparations of seafood, crustaceans and vegetarian first courses.
GRECANICO

A pale lime-yellow, with aromas of ripe white melon and white flowers and tree fruits, featuring clean and fresh flavors of pear, white peach and nectarine, with a medium body and a mild, balanced finish. Pairings: octopus, oysters, crostini with salmon and vegetarian first courses.
GRILLO

A soft to strong yellow, with citrus blossom and fruity aromas, with notes of white peaches and grapefruits combined with hints of aromatic herbs, healthy acidity and a soft, round palate. Pairings: grilled white meats and fish, seafood appetizers, vegetarian first courses.
INZOLIA / ANSONICA

Straw-yellow with hints of green, with aromas of flowers, understated fruit aromas and flavors featuring nuts and herbs, a soft acidity, finesse and elegance, well-balanced alcohol and a soft, mineral finish. Pairings: mushroom pasta, baked or grilled fish, white meats, entrées featuring some dairy.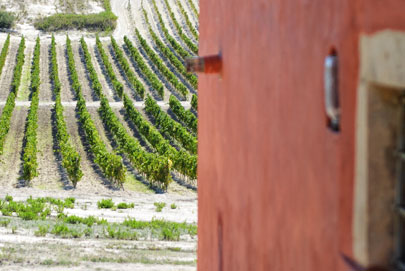 Tasting Notes: Red Wines
FRAPPATO


Ruby color with violet hues, with intense aromas of violet, spices and red cherry, a medium body, ripe tannins and a lingering freshness that's persistent and balanced. Pairings: pasta with sauce, pizza, roasted meats, potatoes, fresh and soft cheese.
NERO D'AVOLA


Royal ruby, with aromas of red flowers, strawberry, cherry, to more structured wines with aromas of ripe cherry, rose, sweet spices, licorice and cocoa, a structured, full body, healthy acidity and tannins. Pairings: charcuterie, grilled tuna, red meat, lamb, pork mushroom risotto, pizza.
PERRICONE


Ruby to purple, with aromas of spicy red fruit, herbs and earth, featuring flavors of ripe bramble fruits; complex, with velvety tannins and a mineral, fresh structure. Food pairings: charcuterie and salty antipasti, pasta with ragù, eggplant parmigiana, roasted vegetables and cheese.
Non-Indigenous varieties permitted in the Sicilia DOC designation: Chardonnay; Fiano; Viognier; Müller-Thurgau; Sauvignon Blanc; Pinot Grigio; Cabernet Franc; Merlot; Cabernet Sauvignon; Syrah; Pinot Nero; Mondeuse; Carignano